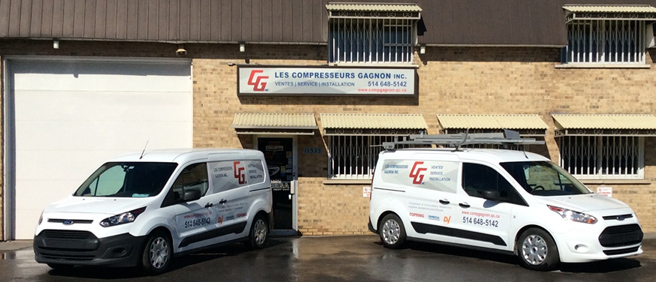 Les Compresseurs Gagnon inc.
Les Compressors Gagnon, is a family own business established in 1973, and has managed over the years to build a solid reputation in the business of compressed air equipments. With professional service, fast response and envolvement from all it's crew, the company has become industry's major leader in Quebec. more information

Thanks to our wide variety of new compressors, we are able to fully satisfy your needs, whichever they are.
Take advantage of our technical know-how by selecting one of our refurbished compressors. They each come with a solid warranty and have been assembled right here by our qualified team.